Hello my dearest bookworms!
It's a tag for today! I am presenting you the Mid-Year Freak out book tag which I was tagged almost a millennium ago by the awesome and talented Illeanas from Illeanas Book Reviews. I'm so sorry for being super duper late in this, it's because my life is pretty messy these days. Tell you what, today (28th Sep) was my first day of school! I was mentally breaking down in the middle of the class you know, the-wallflower-kid-on-the-first-day-of-school-being-nervous-about-meeting-new-people syndrome. Anyway, go follow Illeanas's blog if you don't want to miss awesome bookish posts from her!
And here are the quests!
1. Best book you've read so for in 2015.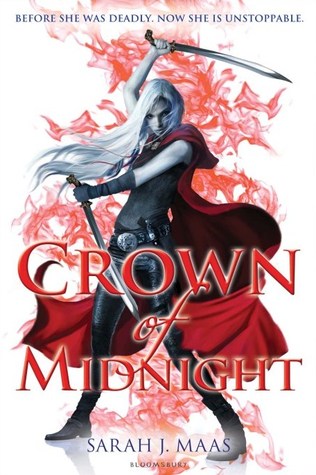 This could also go with the next question but well…COM is easily my best read of this year. I love every single moment in this book. It's when all things went to next level and it's absolutely amazing, action-packed and blah blah. Pick this series up already! 😀
2. Best sequel you've read so far in 2015. 
The real answer would be Crown of Midnight again because it's my favorite out of all four. And right after Crown of Midnight is none other than its sequel.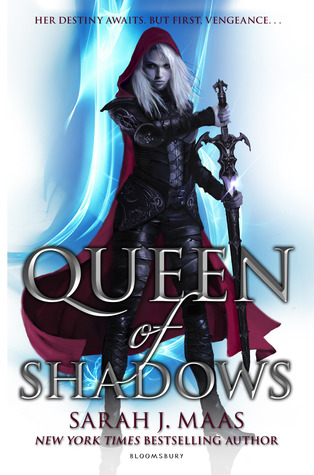 The awesome quality that Crown of Midnight had just doubled up in this book because of the many more amazing new characters that made the series even more epic. This could be the best book I've read this year but it's just I have a bit of an issues with a few characters (you know who I mean) and there were alot of confusing WTF moments that made me extract 0.5 stars from the 5 stars rating. Other than that this series is just…Just read it, okay.
3. New release you haven't red yet, but want to. 
I have sooooo many. Like my tbr shelf on goodreads consists of 225 books but not all of them are recent releases ofc.  Are you ready?
I have 5 books that are released in less than 5 months ago and I'm literally dying to read them!
4. Most anticipated release for the second half of the year. 
Since we've got QOS out of the waiting list now, please give me Winter. Like now?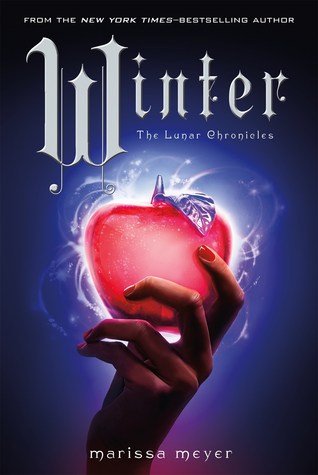 I really really liked the previous three books in the Lunar Chronicles and can't wait to love this one! Another highly recommend series! 🙂
5. Biggest disappointment
So this book wasn't bad at all, I did enjoy it alot. It's just I'm abit disappointed because of the hype! I was expected a high fantasy mind-blown book but sadly, it didn't give me that. I'm very excited to see what is in the next books tho. 🙂
My review of the book here.
6. Biggest surprise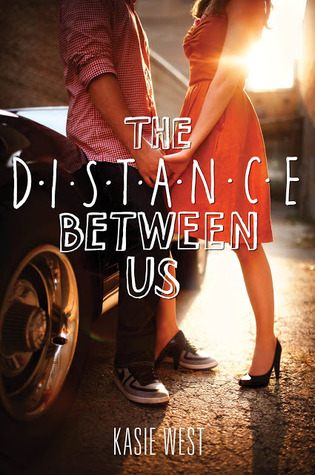 Kasie West is now one of my top contemporary authors. This book is just perfection! Full review here. I didn't expect to like it, I didn't even know why I bought it but it's everything, guys. Have you guys read Pivot Point and Split Second by her too? I would love to see her take on fantasy and stuffs because her contemporary books are amazing.
7. Favorite new author (debut or new to you).
I'm gonna say Kasie West again and also Sarah.J.Maas because they are both amazing authors and their works are incredible.
8. Newest Fictional Crush
Rowan, Dorian, Aedion, Raffe, and the list pauses for now, because I have high standards (Sarah.J.Maas seems to know all of them lol)
9. Newest Favorite Character
Lysandra and Aedion from QOS.
10. Book that made you cry
None?
11. Book that made you happy
I'd say my current read which is On the Fence by Kasie West. Her sense of humor is just on point.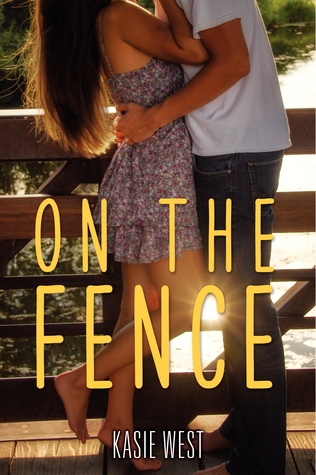 12. Favorite book to film adaptation you saw this year. 
Again none? The only book to film adaptation I've watched this year is The Scorch trails and I wouldn't say it's my favorite ://
13. Favorite review you've written this year. 
IDK lol. My book reviews are messy and all over the place. Is there a place to learn these sort of reviewing books thing? lol anw, I have a good feeling about this one review tho, it's my review of Emmy & Oliver by Robin Benway. That book is awesome, just saying.
14. Most beautiful book you've bought so far this year (or received)
I love all of them? There are too many to list here so…
15. What books do you need to read by the end of this year?
WINTER YO!
---
So that was fun! Thanks again to Illeanas! I've seen this tag around a lot so I figured everybody has done it? Or if you haven't and want to do it just comment below and I'll tag you! 😉
Logging off,
TheSpinesBreaker