Good morning or whatever time of the day you're in, readers!
As broke as I am right now, I can't verbally describe how excited I am, or how much I want to have all these glorious gems in my hands right now. Therefore, I decided to share them all with you instead, hoping it'd calm me down a little bit. 🙂
Lads & Gents, I present you my most anticipated book releases of July, August, and September 2016.
1. Empire of Storms by Sarah J.Maas
(Throne of Glass #5)
Goodreads | September 6th 2016 by Bloomsbury Childrens
I know you expected this, hah. But seriously, give me this book already, I need it like two years ago. I have some requests tho, I want more Dorian, and more Dorian, and more Dorian. Thank you.
2.

A Torch against the Nights

by Sabaa Tahir
(An Ember in the Ashes #2)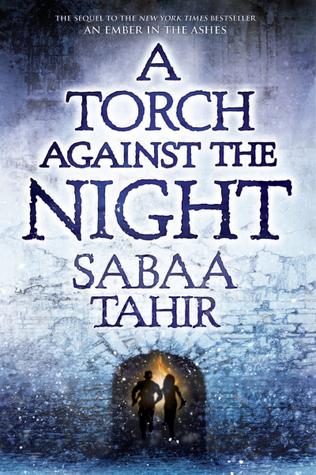 Goodreads | August 30th 2016 by Razorbill
I mean, who's not excited for this? Even though, An Ember in the Ashes is not my most favourite book of last year or something, I still enjoyed it immensely and I just know TORCH is going to be amazing.
3. It ends with us by Colleen Hoover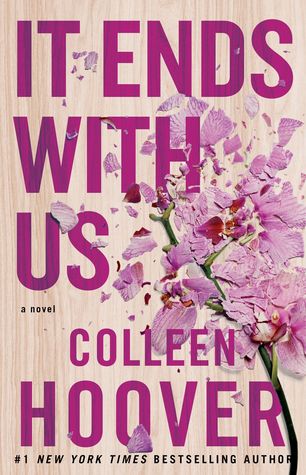 Goodreads | August 2nd 2016 by Atria Books
***
Lily hasn't always had it easy, but that's never stopped her from working hard for the life she wants. So when she feels a spark with a gorgeous neurosurgeon named Ryle Kincaid everything in Lily's life suddenly seems almost too good to be true.
Ryle is assertive, stubborn, and maybe even a little arrogant.
With this bold and deeply personal novel Colleen Hoover delivers a heart-wrenching story that breaks exciting new ground for her as a writer. Combining a captivating romance with a cast of all too human characters, "It Ends with Us" is an unforgettable tale of love that comes at the ultimate price.
***
I loved November 9 by Colleen Hoover, I mean like love love love a lot, and I want more of that, so can someone just give this book to me right now? okay, Please?
4. Furthermore by Tehereh Mafi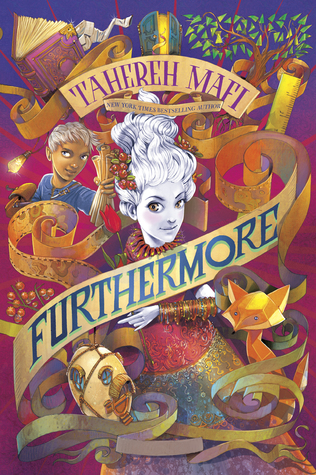 GoodReads | August 30th 2016 by Dutton Books for Young Readers
***
There are only three things that matter to twelve-year-old Alice Alexis Queensmeadow: Mother, who wouldn't miss her; magic and color, which seem to elude her; and Father, who always loved her. The day Father disappears from Ferenwood he takes nothing but a ruler with him. But it's been almost three years since then, and Alice is determined to find him. She loves her father even more than she loves adventure, and she's about to embark on one to find the other.
On her quest to find Father Alice must first find herself—and hold fast to the magic of love in the face of loss.
***
I wasn't the hugest fan of the Shatter Me trilogy but I still really liked it and I can't deny that Tehereh's writing is just beautiful and I love the poetic style. Even though, Furthermore is a middle grade novel, I'm still super excited to read it.
5. The Thousandth Floor
(The Thousandth Floor #1)

by

Katharine McGee
GoodReads | August 30th 2016 by HarperCollins
***
New York City as you've never seen it before. A thousand-story tower stretching into the sky. A glittering vision of the future, where anything is possible—if you want it enough.
Welcome to Manhattan, 2118.
Debut author Katharine McGee has created a breathtakingly original series filled with high-tech luxury and futuristic glamour, where the impossible feels just within reach. But in this world, the higher you go, the farther there is to fall….
***
I mean, don't this book just sound awesome and unique? Plus, the cover is so gorgeous *swoons* And it looks like there is going to be an amazing set of characters too! New friends, yay!
6.

Nevernight
(The Nevernight Chronicles #1)

by Jay Kristoff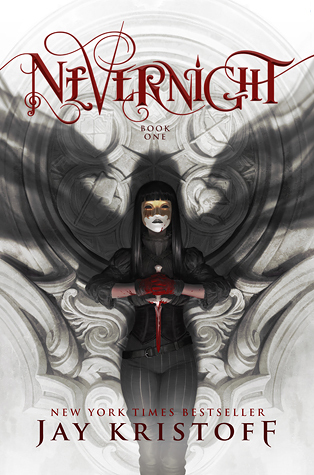 GoodReads | August 9th 2016 by Thomas Dunne Books
***
The first in a new fantasy series from the New York Times bestselling author.
In a land where three suns almost never set, a fledgling killer joins a school of assassins, seeking vengeance against the powers who destroyed her family.
Daughter of an executed traitor, Mia Corvere is barely able to escape her father's failed rebellion with her life. Alone and friendless, she hides in a city built from the bones of a dead god, hunted by the Senate and her father's former comrades. But her gift for speaking with the shadows leads her to the door of a retired killer, and a future she never imagined.
***
I've never read anything by Jay Kristoff except Illuminae, but this book sounds awesome and dark 😀
7.

Girl in Pieces

by Kathleen Glasgow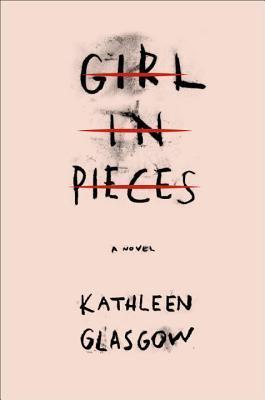 GoodReads | September 6th 2016 by Delacorte Press
***
Charlotte Davis is in pieces. At seventeen she's already lost more than most people lose in a lifetime. But she's learned how to forget. The thick glass of a mason jar cuts deep, and the pain washes away the sorrow until there is nothing but calm. You don't have to think about your father and the river. Your best friend, who is gone forever. Or your mother, who has nothing left to give you.
Every new scar hardens Charlie's heart just a little more, yet it still hurts so much. It hurts enough to not care anymore, which is sometimes what has to happen before you can find your way back from the edge.
***
I'm so excited for this, it sounds right up my alley. I really wish this tackles depression well and I hope to love it! 😀
---
And the list ends here, I'm trying to limit myself, okay? :'))
So wut bout u? Comment down what books you're pumped for this summer :))
Happy Reading,
Kimsiang @ Stories&Brushes