Hello, readers!
This will sound absolutely crazy, but we're more than half-way through 2016. I feel like I'm wasting my life and I'm literally running out of time. (Dramatic moments lol). I really have a lot I want to acheive and seeing others doing great in their lives just makes me super jealous. As for the bookish side of things, I have only finished 20 books (out of my 80 books reading goal) this year so far, I'm still excited to do this tag and see my answers 😀
Without further ado, let's get started!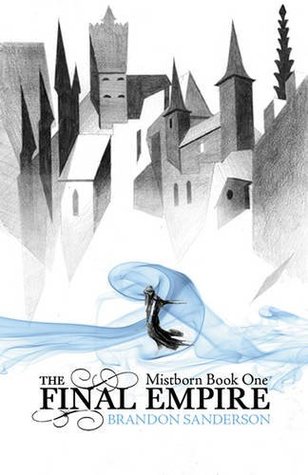 Best book you've read so far in 2016
I had a pretty hard time answering this first question already lol, not because I have too many favourites but it's the opposite. I haven't read a book that just blew me away into pieces completely. But The Final Empire by Brandon Sanderson is definitely high on the list.
My review here.
Best sequel you've read so far in 2016
I have only read sequels to one series this year and that is The Mortal Instruments by Cassandra Clare. I'm currently on book four, City of Fallen Angels. So far, my favourite installment in this epic series is book three, City of Glass. I lurrrrvvvvv that book. Simon is my bae. ❤
New release you haven't read yet, but want to
ACOMAF, The Unexpected Everything, The Crown, Lady Midnight, I really can go on forever 🙂
Most anticipated release for the second half of the year
I know you expected this, Empire of Storms by Sarah.J.Mass.
I recently uploaded a post dedicated to this topic, give it a check out here.
Biggest disappointment
The Next Together by Lauren James. I was so excited for this book because everything in the synopsis sounded right up my alley, but sadly, I didn't really enjoy it.
Full review here.
Biggest surprise
The Rest of Us just Live here by Patrick Ness. I've heard a lot of disappointed reviews about this book, and as someone who has never read anything by Patrick Ness, I was pretty nervous getting into it. Who knew, this book actually got me out of my reading slump at the time! I really couldn't get into this book in the first chapter but it gets better chapters by chapters. I love the simplicity of Patrick Ness's writings and the characters are amazing.
Favorite new author (Debut or new to you)
This author is probably only new to me hah, my new favorite author is Cassandra Clare, the author of The Mortal Instruments, The Infernal Devices, Lady Midnight,…
Newest fictional crush
Simon Lewis from TMI. Simon is bae. He just is.
Newest favorite character
Isabelle Lightwood from TMI as well. Isabelle is so badass and sweet and I just love her 🙂

Book that made you cry
None. I mean I'm not a crying reader. But right after I read Me before You by JoJo Moyes, I was feeling pretty bad already so I went and watched the movie trailer and I almost cried, like I could feel it rush up a bit lol.
Book that made you happy
November 9 by Colleen Hoover. You'd know how much I loved this book if you read my review here lol.
Favorite book to film adaptation you saw this year.
I have only seen Me Before You, which I didn't really like. Honestly, I felt nothing watching the movie, when the book is like one of my top contemporary reads.
Favorite review you've written this year. 
The shame is now here. I've been absent from my blog 70% of the time and obviously I haven't written that many reviews. But let me see…

Most beautiful book you've bought so far this year (or received)
Illuminae by Amie Kaufman and Jay Kristoff.
What books do you need to read by the end of the year?
I really want to finish The Mortal Instruments, The Infernal Devices, and Lady Midnight, basically the whole saga 😀
---
And that's the tag! If you want to do this tag too, please don't hesitate to consider yourself tagged by me!
Thank you so much for reading. I hope you have a nice day!
Happy Reading,Kimsiang @ Stories + Brushes